I absolutely adore this couple! Kayla and Ryan are full of so much joy, energy, fun, and love for every one in their lives. From my first meeting with them followed by their engagement session, which you can find HERE, we all couldn't stop laughing! There were jokes, dancing, and of course beer! For Kayla and Ryan, there relationship started with a beer at a local bar and the rest they say…Is history! So of course their November wedding day, which took place at the First Christian Church in downtown Springfield, Illinois followed by the reception at Poe's On The Hill, I knew it would be a blast!
On top of all the laughs and celebration during the day, there was also an incredible amount of emotional sentiment. The little touches of their day such as Kayla adding her grandmother's broach to her bouquet. Ryan carrying his grandfather's favorite pen in his pocket. Kayla's sweet first look with her dad, Rory. Plus, their chosen DJ for the reception was the same DJ who played at Kayla's parent's wedding over 30 years ago! How cool is that?! Every step we took during the day lead us to another special moment that meant something to the couple. Those are the good feelings that just get me right in the heart!
One of the best parts of the day was when the doors to the back of the church opened and Kayla and her dad began their walk down the aisle towards Ryan. After keeping the two apart all morning, Ryan finally caught a glimpse of his bride. Kayla looked absolutely stunning in her gown, which was covered in lovely lace details including a high neckline and sleeves plus the most incredible bow on the back. Ryan fought tears through his big smile and happily took Kayla on his arm for the ceremony. The big bridal party totally complimented the bride and groom as the girls wore beautiful red dresses and were paired with the guys in navy and grey. Ryan's sister, Brittany, even stood up by his side in a navy dress that matched the style of the bridesmaids. It was all about family and friends for the new Mr. and Mrs. Mason!
We followed up the ceremony with a trip down the road to the Gietl Brothers building for more bridal party photos. Came to find out in one other little connection point of their day that the Gietl family purchased some land from Kayla's family years ago! It was like a full circle kind of day! There is something about the contrast of a gorgeous couple all dressed up in front of the urban setting of brick and ivy. Kayla and Ryan simply beamed with joy and were wonderful allowing me to capture their true relationship at it's core, which is to enjoy life and have a great time! Even a little impromptu handshake came out of our time at this location. But, what's even better than a handshake than creating one without using your hands? Team Work, Makes the Dream Work! Right?! The newlyweds and their bridal party were so entertaining and ready to party! Which lead us to our final stop before heading out to their reception at Poe's which was their favorite watering hole, Floyd's! The couple gave everyone a chance to wet their whistle, remince about good times had by many of their bridal party there, as well as capture a few memorable shots (Pun intended) the bride knew would show off their friendship with their entourage the best! Such fun!
Yet, nothing can beat when I have the opportunity to steal the bride and groom away for just a few minutes and have them all to myself! That is exactly what I did right before they entered the party. Poe's is surrounded by wooded areas and includes a little pond and pergola. Luck enough for us there was still some colorful yellow leaves on the trees for us to create flawless photos for the Masons to look back on! Once the couple and their wedding party were sent into the reception hall it was nothing short of the party of the year to celebrate this amazing couple! Kayla and Ryan were a pleasure to work with from the beginning to the end and I wish them continued blessings beyond their wildest dreams! Cheers to the Masons!
Warm Regards,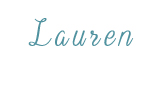 Thank You so much to Kayla & Ryan's Vendors who helped make their big day possible!
Ceremony Venue: First Christian Church
Reception Venue: Poe's On The Hill  http://www.poescatering.com/onthehill.htmlFlorist: True colors Floral   https://truecolorsfloralartistry.comCake Artist: Specialty Cakes   http://specialtycakes.bizBand/DJ: Music in Motion   http://musicinmotiononline.comMakeup Artist: Gretchen Rovey    https://www.facebook.com/gretchen.snyderroveyHair Artist: Second Glance, Anna Entinghe    https://www.facebook.com/secondglancehairsalon/Bridesmaid Dresses: David's BridalTuxes: Men's Wearhoue