The details matter! I honestly believe this. As do Stefani and Bryan as they planned their gorgeous fall 11/11 wedding at the ISU Bone Student Center in Bloomington, Illinois. The small details they incorporated into their nuptials were simply a treat to capture. However, I knew based on how much fun and thought went into their engagement session (you can find HERE) last fall in Uptown Normal and at Illinois State University their wedding day would be no different! From the recreation of a special photo Stefani's mother, Ann, had with her mother on her wedding day. To showing off both Stefani and Bryan's parent's wedding photos at the church after the ceremony. To remembering where relationships started with her bridesmaids, or adding fabric hearts to the underside of her dress made from clothing of her grandparents, who were no longer with them. Even ensuring a quick announcement was made at the reception to honor all military on that Veterans Day. The little things count and this wonderful couple took it upon themselves to not only make the day special for them, but also for each and every guest who attended.
The ceremony itself took place at the beautiful Holy Trinity Church in Uptown. The huge bridal party indulged me and braved the cold weather so we could play around with the awesome green doors at the front of the building. The bridesmaids and groomsmen even had fun when I asked them to give me their best impression of Stefani and Bryan (who could not see them)! The long aisle lined with baby's breath lent it's hand perfectly for Stefani's entrance where Bryan eagerly waited at the end grinning from ear to ear as he caught the first glimpse of his bride! The full catholic mass had many lovely readings, an insightful sermon on the importance of a strong marriage, and of course the perfect kiss at the end to seal the deal! Even though it was a chilly November day, all of their guests crowded around the door outside of the church so they could give the new Mr. and Mrs. Concannon the proper bubble send off!
We then headed over to the place where it all started for Stefani and Bryan….ISU! They both were Redbirds so having their reception at the student center and wandering around campus to some of their favorite spots was a must. And since we had already done some of their engagement photos on campus, I was more familiar with the location and fun places they wanted for photos! Of course we had to begin photos at the famous "To Those Who Fell In Love At ISU" bench to recreate one picture we did last fall. I loved this as they will have this momento to look back on years from now! Maybe even one day take a family photo there once they start having kiddos…Just saying! We then meandered over the bridge to the quad where we found the perfect yellow tree that waited to drop it's leaves just for Stefani and Bryan's big day! I'm sure of it! Bridal party photos were freezing but a blast! Their amazing group made up of friends and family were total troopers and we got some great captured memories! Then when it was time for Bryan and Stefani to have a few photos as husband and wife they completely shined! They wear their love for one another on their sleeves and it can't be denied. There was a bunch of laughter, lots of snuggles to keep Stefani warm, and beyond all…a ton of admiration for their new spouse!
Their receptions was filled with silver shimmering sequins, a sweet candy bar, an unbelievable six layer cake, a cartoon artist drawing caricatures of guests, beautiful decor (including an amazing array of lanterns I was completely jealous of), plus cascading lights from the ceiling, and many of the most important people in the bride and groom's lives. The dance floor was packed the whole night and the party was in full effect! Exactly as the couple had planned! They took the time to say hello to everyone who was there to celebrate with them.
Stefani and Bryan are full of energy, joy, and gratefulness! Together they are ready to take on the world hand and hand all while enjoying life's smallest gifts! Congrats to Mr. and Mrs. Concannon!
Warm Regards,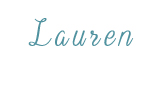 Thanks to Stefani & Bryan's Vendors!
Ceremony Venue: Holy Trinity Church http://www.holytrinitybloomington.org
Reception Venue: Bone Student Center https://bonestudentcenter.illinoisstate.edu
Wedding Coordinator: Palace Events http://www.palaceevent.com
Florist: Casey's Garden Shop and Florist http://www.caseysgardenshop.com
Cake: Janet's Cakes & Catering https://www.janetscakes.net
DJ: DJ SMiLeY MiX https://www.facebook.com/djsmiley1mix/
Hair & Makeup: Station 710 Salon https://www.station710salon.com
Caricature Artist: Joe The Art Guy  http://www.joetheartguy.com/caricatures.html