What a way to finish out 2017! Lyndsey and Sean's classy and elegant winter wedding held on the Saturday ahead of New Years Eve was one for the books! Their big day in Springfield, Illinois included an enormous amount of love, tons of laughs, and temperatures in the single digits! A couple inches of snow blanketed most of the area, yet was welcomed by the couple. Especially since their day landed in between Christmas and New Years Eve so it simply added some extra magic.
The ladies were bustling in the Presidential Suite at the President Abraham Lincoln Hotel in Springfield the morning of the wedding. While hair and makeup was underway, all the girls wore matching denim monogramed shirts and reminiscined of their past times together. Lyndsey was giggly and taking it all in. Her nerves did start to kick in when the time came to get her dressed. Yet, when I say she was an absolute stunning bride…it's an understatement! Her form fitting silk dress had a lace train dreams are made of! Her gown was complete with a beaded and lace bodice and shoulder straps, then finished off with a shear back and a row of buttons all the way down. To add even more drama to her look she wore a handmade birdcage veil from Unveil Your Beauty and a white fur stole around her shoulders. Lyndsey was a vision as a bride.
The ceremony was being held at the First Christian Church in Springfield, which I totally love! I've had two weddings there this year and it hasn't disappointed. Archways, incredible doors, and of course a wonderful faithful ceremony venue. And now it was decorated for the holiday season complete with Christmas trees, wreaths, and lovely poinsettias. The setting was perfect for Lyndsey and Sean to say their vows. However, before the vows, Lyndsey insisted on doing a first look with her father, Todd before the ceremony. The moment between the two of them was one to remember. They both shed a few tears and shared many hugs. You could see how proud Todd was of his daughter on her wedding day. When the time came for Lyndsey and her dad to make their long walk down the aisle, Sean was beaming! He waited for her at the alter in his navy suit and white tie. He couldn't take his eyes off of his bride!
Following their wonderful nuptials, it was time to brave the bone chilling temps. Lyndsey had gifted her bridesmaids gray fur stoles, which complimented their maroon dresses beautifully! This definitely helped shield them from the cold. And can we talk about the amazing florals done by Lyndsey's good friend, Lauren, who actually lives in Michigan. The textures of the reds, whites, and even fuchsia bouquets were spectacular! Well Done! The guys toughed it out as well. The groomsmen had matching navy suits and maroon ties as they stood by Sean. After our first experience with the freezing air outside the church the rock stars in the bridal party hopped off the party bus one more time into the chill at the Gietl Bros. building downtown. Lyndsey and Sean loved the edgy look of the brick and broken glass of the green trimmed windows so this location was a must do. We worked quickly and took breaks to give everyone a chance to warm up a bit. Looking back on the photos with the newlyweds you can't even tell they were cold. They were focused on one another as they snuggled in close. The last location we had planned was the Ostermeier Prairie Center, which is part of Lincoln Memorial Gardens. And it almost didn't happen. The couple was concerned for their bridal party and didn't want to have them out in the cold again. I ensured them this time it would just be the two of them for a quick 10-15 minutes. I coaxed them a bit knowing they would have a nice 20 minute ride on the bus in the warmth to the lovely location they wouldn't want to miss out on. As the sun started setting the warm glow only highlighted the love Lyndsey and Sean had between them. Oh and even the goofiness in their relationship came out to play. Right after capturing some of the most gorgeous shots of the new Mr. and Mrs. Crissey showing off the back of Lyndsey's dress, I suggested one more photo to finish up. I told Sean to pull his wife in as close as possible and for both of them to yell out the first word to describe how cold they were! Now this part I cannot divulge since the word Lyndsey chose might be considered a profanity. But, she totally earned it after enduring the blustery winds and snow. Their entertaining reactions which came after that moment was priceless! Right after the prairie center we raced over to Erin's Pavilion, where the reception was being held, to catch the sunset before it dropped below the horizon. Although now windchills were below freezing, Lyndsey and Sean put a smile on their faces and joked with me as we walked out to capture their memorable silhouettes!
The reception was incredible! The room was draped in navy, gold, evergreen branches, and pine cones. The couple was surrounded by guests who came to celebrate their marriage as well as for the party! Oh and pies! You can't forget the pies made with love by the couple's family friends. Many thoughtful toasts, special dances (including a very emotional dance with Lyndsey and her grandfather), and a dance floor that was filled with some pretty awesome dancers, including the bride!
I could not be happier for Lyndsey and Sean and I'm excited to see where their love story takes them. Judging by how much energy, fun, and affection they have together in their marriage….It will last forever! Congrats and many more blessings to the Crisseys!
Warm Regards,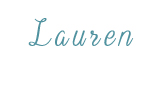 Huge Shout Out to Lyndsey & Sean's Vendors!
Ceremony Venue: First Christian Church http://www.fccspringfieldil.net
Reception Venue: Erin's Pavilion http://www.springfieldparks.org/facilities/pavilions/erins.aspx
Bridal Suite: President Abraham Lincoln Hotel http://doubletree3.hilton.com/en/hotels/illinois/president-abraham-lincoln-springfield-a-doubletree-by-hilton-hotel-SPIASDT/index.html
Wedding Decor: An Event Design https://www.facebook.com/aneventdesign1/
Videographer: Iron Hills Productions https://www.facebook.com/ironhillsproductions/
Florist: Lauren Kathryn https://www.facebook.com/lauren.luecke
DJ: Epic Entertainment http://www.epicentertainment-llc.com
Cake: Specialty Cakes by Tammy http://specialtycakes.biz
Pies: Mary Maley https://www.facebook.com/mary.maley.3, Todd & Rhonda Becker
Bride's Dress: Michelle's Bridal Shoppe http://www.michellesbridalshoppe.com/wp/
Bride's Veil: Unveil Your Beauty https://www.facebook.com/ububride/?fref=mentions
Bridesmaid's Dresses: Girls in White Satin http://girlsinwhitesatin.com
Makeup Artist: Makeup by Stephanie Lee http://www.makeupbystephanielee.com
Hair Stylists: Holly Dawn https://www.facebook.com/holly.norris.71
Andrea Iversen https://www.facebook.com/andrea.iversen.5
Erika Cornell  https://www.facebook.com/erika.cornell.9