Labor Day weekend 2017 is one that I will not soon forget! Not only did I have two weddings on my calendar over the long weekend, but I had the pleasure of traveling north of Springfield for both of them. My weekend started with the lovely Colleen and Thomas in West Chicago, Illinois at the historic St. Andrews Golf & Country Club. This beautiful venue just celebrated 91 years and there is definitely a reason for their success! I knew Colleen and Thomas' wedding would be full of pretty details, special moments, and much fun. Her and Thomas planned to do a first look at St. Andrews before we headed out with the whole bridal party hours ahead of their ceremony. Well, when I say the "Whole" bridal party we were missing one very important part for all the pre-wedding photos. Thomas's brother, Stephen and his wife, Dani welcomed a new baby to their family Thursday evening before the rehearsal dinner. Stephen, who was the best man, was obviously not able to be there early on wedding day however, their older daughter, Rylan, participated as a flower girl. Stephen was able to make an appearance to stand by his brother for the ceremony and offer his toast to the newlyweds at the reception before heading back to Madison, WI to be with the new baby and wife.
Even with the absence of the best man at the beginning of the day, Colleen and Thomas were in amazing spirits and looked flawless! Colleen shared a meaningful moment with her father, Jack, in a first look followed by the intimate meeting between bride and groom for their first time on wedding day! A quick little hug from Colleen before Thomas turned to see his soon to be wife dressed in her ivory dress. It was perfect! Then the bridal party piled into their limo and we headed to Pottawatomie Park in nearby St. Charles, Illinois. The park is along the edge of the Fox River and had many fun little spots within it's site. This included a gorgeous bridge crossing the river. When Thomas described the bridge to me and how it wasn't just a straight bridge and that it angled a bit giving it some visual interest, he was totally right. It did not disappoint! Playing around with Colleen, Thomas, their beautiful bridesmaids in sky blue dresses and Patrick, Colleen's brother, standing up with the groom, both in grey was a treat. Especially when it was just the sweet bride and groom snuggling in tight with one another the bridge just framed them up and highlighted their love for one another.
The ceremony down by one of the ponds at the golf course was simple yet so charming. The reverend, Karen Herbst-Kim, shared so many personal stories about her time with each the bride and groom as well as the two of them together. The planted sunflower seeds as their symbol of their relationship growing and blossoming together moving forward as a married couple. After they sealed their marriage with a kiss then headed off into the sunset. Speaking of sunset, as usual, I had planned to steal the couple away from their reception for a few classic sunset photos, which was planned for about another hour after the ceremony. Unfortunately, as the ceremony was wrapping up noticeable clouds had started emerging over the course. I made the decision to keep Colleen and Thomas out on the course for a bit longer after all their guests had made their way to the cocktail hour since the sun was still peeking out a tad. I knew there had been talk of rain overnight, but the clouds rolling in made me a bit uneasy that we wouldn't get our chance for sunset photos if we waited. Luckily for me, Colleen and Thomas agreed and I think we captured some amazing photos of the now Mr. and Mrs. Zerebny! I'm SO glad we did because not soon after we sat down for dinner the skies opened up and it started pouring outside!!! Thank You photographer intuition! And once more, luck was on our side when after lots of dancing and fun memories were made inside, the rain stopped so we could head back out for a few sparkler shots with their family and friends surrounding them with a little sparkle! Thank You so much for allowing me to play such a big role in your wedding day! I wish you many blessings as you start your lives as a married couple!
Warm Regards,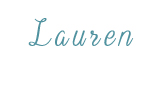 Thank You Again to Thomas and Colleen's Incredible Vendors!
Ceremony/Reception Venue: St. Andrews Golf & Country Club
Florist: Phillip's Flowers & Gifts
Cake Artist: Oak Mill Bakery
DJ: Sounds Abound Entertainment
Makeup Artist: Claudia Blancas
Hair Artist: Jaime Genarella | Stylist
Bridesmaid Dresses: The Crystal Bride
Tuxes: Men's Wearhouse